The future of investing, today.

Mesh has built an institution-grade, decentralised, multi-sided financial markets platform, that bridges the gap between TradFi, (the traditional world of Financial and Capital Markets), AltFi, (alternative finance, a range of traditionally illiquid financial assets and investment instruments) and DeFi, (the new world of Distributed Ledger Technology and Tokenomics), making it easier and more efficient to raise capital and invest in the Capital Markets. Mesh was founded to make the financial and capital markets more accessible to all. 
Mesh is forging a responsible revolution.
Our mission is to transform financial and capital markets forever by removing the traditional barriers to entry, eliminating complex processes, and slashing fees. 
We are building a future where financial markets are easy to access, simple to use, and transparent
.
Everyone is invited!
The Mesh team has extensive experience and expertise in the platforms, infrastructure, instruments, and operations that underpin the traditional financial and capital markets. 
We spent three years reimagining and rebuilding from first principles, a financial markets infrastructure and platform solution that solves for the major inefficiencies, inequalities, and waste in the current system.
Mesh is an end-to-end platform that allows market participants to issue, tokenise, trade, settle, and lifecycle manage multiple classes of digital securities at a fraction of the time and costs of the traditional capital markets
While Mesh is fully blockchain agnostic, our initial roll-out is on the Stellar blockchain, a Layer 1 blockchain built to support global financial money flows and market systems. Work is currently underway to integrate with other L1 blockchains in order to launch new ranges of asset classes.
As a unique innovation in this space, we have built our Mesh Oracle,  a cross-asset capital markets trade and treasury system, with front, middle, and back-office CMT connectors and an enterprise-grade calculation engine, giving users complete asset coverage, including derivatives, and full control over pricing, risk, corporate actions, and all lifecycle events, for any asset issued on Mesh.
Mesh has created a unique proposition for global Financial and Capital Markets participants, a mix of mature, trusted, institution-grade technology, with truly disruptive, leading-edge, Blockchain technology. A unique combination, designed to forge a responsible revolution.
Trusted partners secure our environment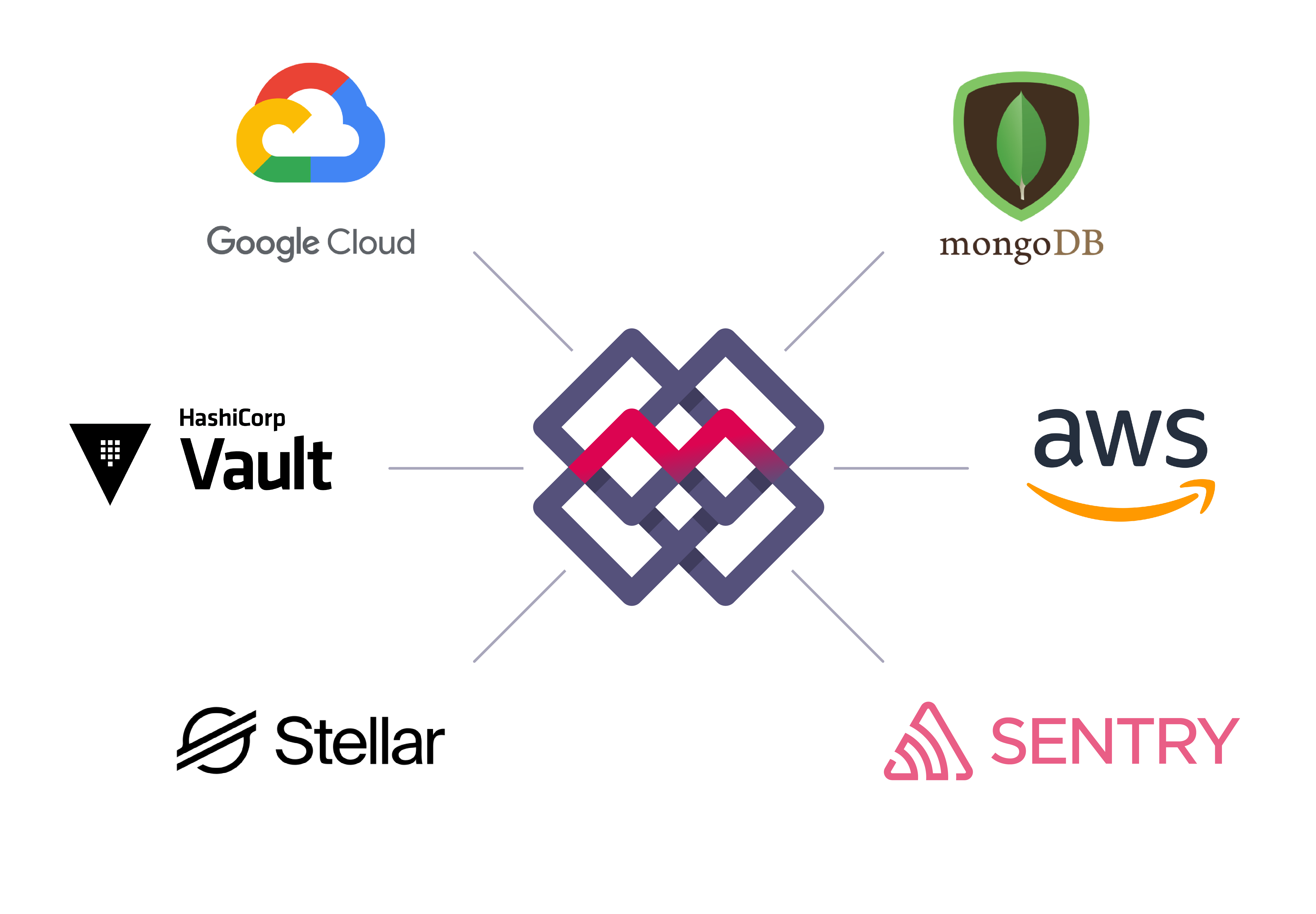 Mesh's software partners are respected market leaders, giving the platform and its customers the secure, stable and trusted technological backbone that a disruptive market player needs.
Welcome to the future of investing.
Welcome to
Mesh

.
It's the Future of Capital Markets.
Join the Movement.